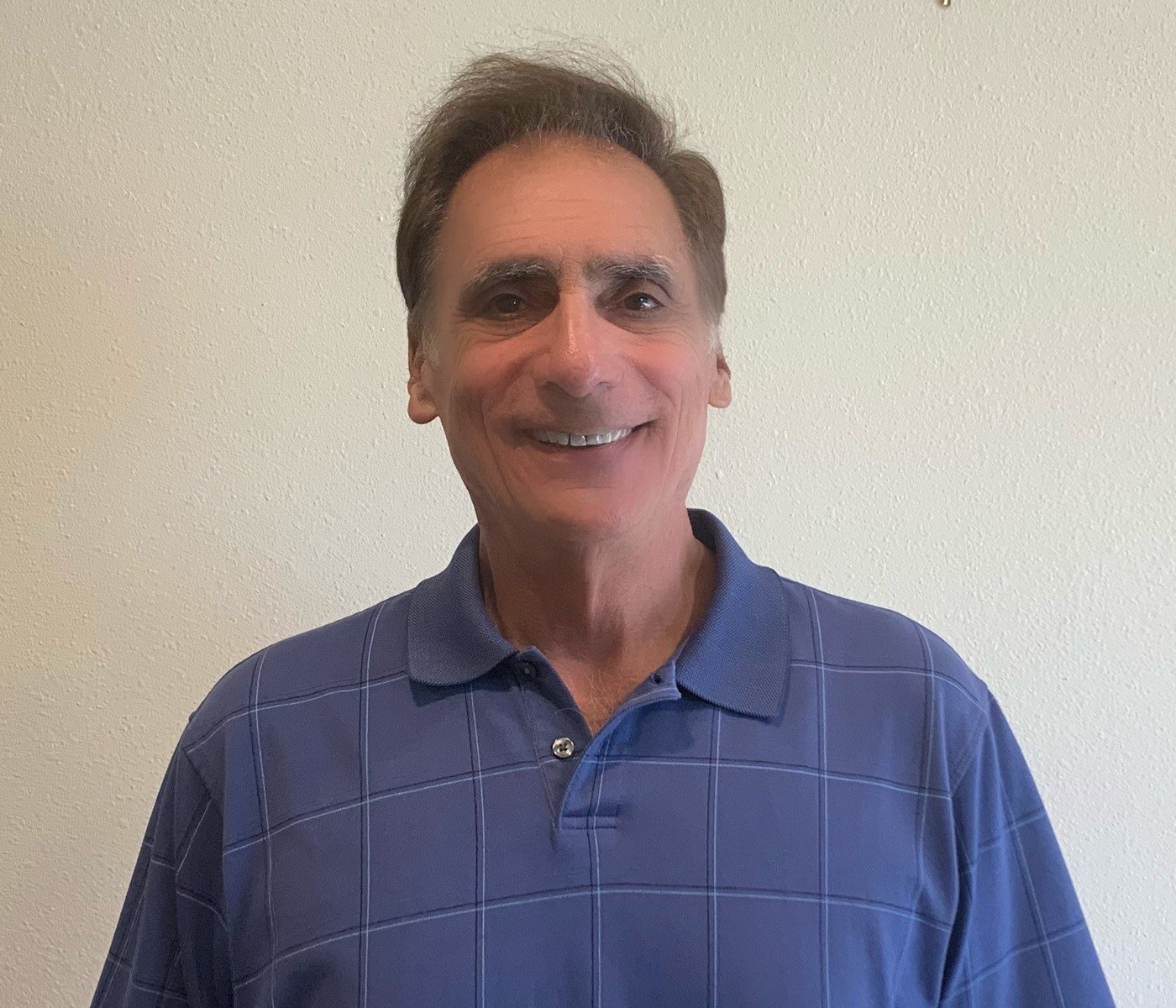 How To Puddle Weld Metal Deck: Arc Spot & Seam Welding
Welding is probably the most traditional method of fastening and attaching steel decking. It also happens to be the most difficult. But, it provides a strong connection, which is why it still gets specified on projects. So while puddle welding and seam welding metal deck may not be the easiest method, it isn't going away anytime soon.
If you are planning on taking on metal decking jobs, you need to know about the two types of welding methods for metal decking and how to do them.
Puddle welding and seam welding metal decking involves proper training, certification, equipment, and knowledge of the different types of welds and welding patterns. At Western Metal Deck, we want to make sure you have all of this information. As a former ironworker, I have firsthand experience welding metal decking on countless jobs.
By the end of this article, you'll have a working knowledge of how to weld metal deck so that you can bid and take on metal decking jobs.
We will go over:
Types of Welding Methods
Training & Certification
Equipment Needed
How To Weld Metal Decking
Welding Patterns
What Are The Types Of Welding Methods For Metal Decking?
There are two different types of welding methods for metal decking: arc spot weld which is better known as puddle welding, and arc seam weld which is is also called a top seam weld.
What Is A Metal Deck Puddle Weld Or Arc Spot Weld?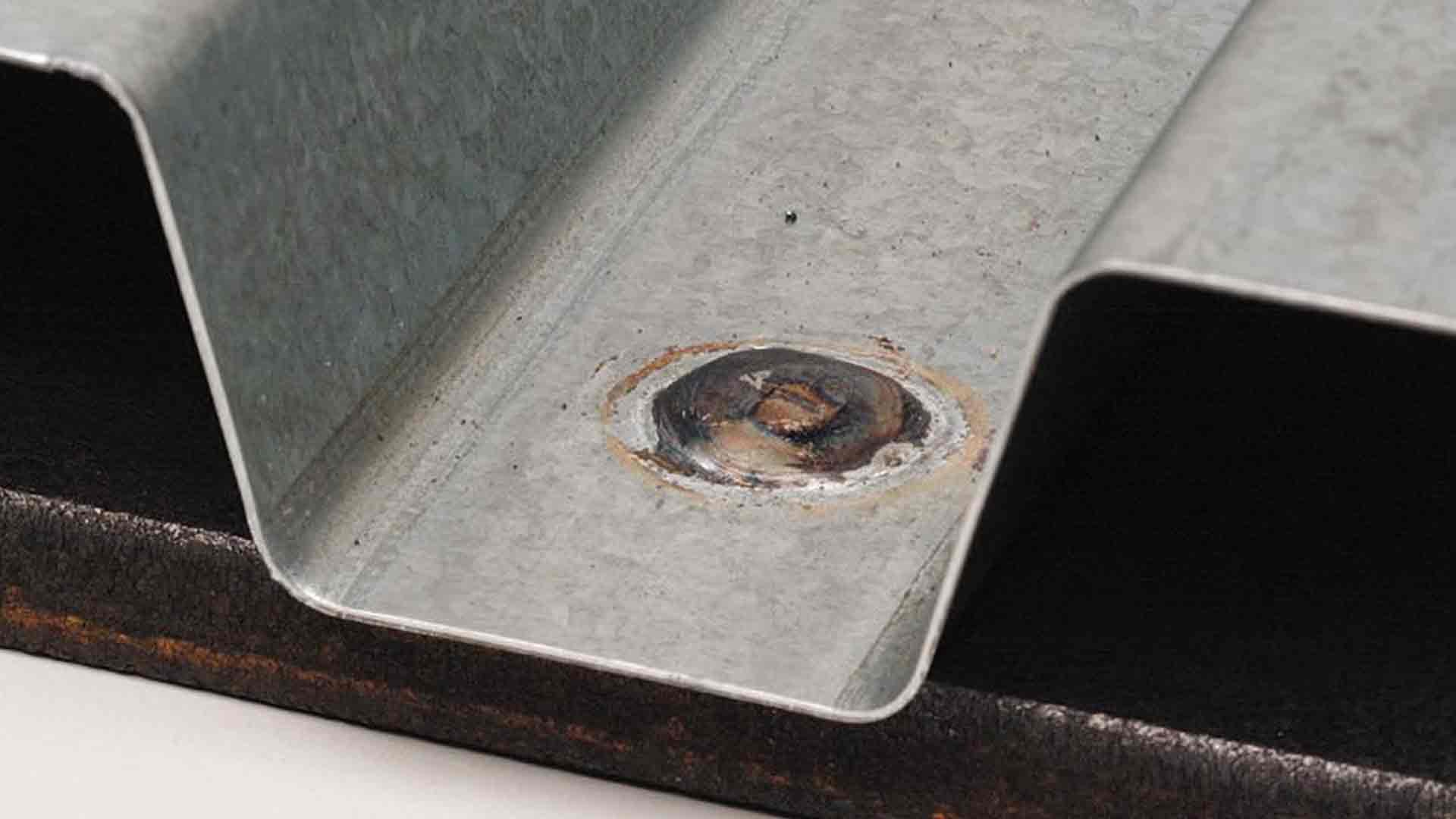 An arc spot weld also referred to as a puddle weld, or a plug weld, is the method used for welding steel decking to the supporting steel framing below. A round ¾ inch diameter weld is made on top of the steel decking. It penetrates into the steel beams, steel trusses, or open web joists beneath it and attaches the the metal deck.
What Is A Metal Deck Seam Weld?
A seam weld also referred to as top seam weld or stitch weld, is a weld that attaches the sidelaps of the metal decking together. It consists of welding the male side of the metal decking sheet to the female side. Before this can be done the assembled sidelap must be crimped tightly together with a metal deck crimping tool.
Training & Certification For Welding Metal Decking
The first thing you will need to start welding steel decking is a light gauge certification from your local or state agency building department.
In order to get a certification, you will need to have some training. You will find that even if you are an experienced structural welder you will need to practice on light gauge steel decking in order to develop your skills. Unlike structural welding, which is thicker and slower, light gauge welding is fast and you will tend to blow through the item you are trying to weld until you get the hang of it.
Types Of Welding Equipment Needed For Metal Deck
Before you start welding metal decking or even start training, you need to make sure you have the right equipment. Fortunately, for both performing an arc spot or seam weld, the equipment is basically all the same. There are only a couple of differences, which we will go over. Here's the equipment you'll need:
Types Of Welding Machine For Stick Welding Metal Deck
Welding machines are available in gas or diesel options.
Stick welding machines are available at most tool rental yards.
If you are looking to purchase a stick welding machine, Lincoln Electric Co. would be a good place to start. They have been in business for 125 years and have numerous choices to pick from.
Types Of Welding Lead & Electrode For Metal Deck
We recommend using ½ inch. diameter lead
If you don't have welding lead, you can normally rent it.
What Type Of Welding Rod Do I Use For Metal Deck?
Weld rods come in different types. You will need to read the metal decking specifications section to find out what type of weld rod is required on the job
The weld rods used on an arc seam weld are different than the ones used on an arc spot weld.
On an arc seam weld the typical weld rods specified are:
On an arc spot weld the typical weld rod specified is:
Additional Items Needed To Weld Metal Decking
Besides the welding equipment you will need some additional items to puddle weld metal decking correctly.
Welding Rod Pouch

You will go through several weld rods when welding metal decking. So you will need to keep plenty on hand. Using a weld rod pouch to hold them makes the job much easier. Otherwise, you will have to stop and go get a weld rod each time you need a new one. This adds unnecessary time to the job.
Welding Hood & Hard Hat

If you don't already have these items, you can find them at your local welding supply company.

Protective Work Clothing And Work Boots.
Fuel

Some welding machines are gasoline engines, while others are diesel engines. Make sure to use the correct fuel or you will cause damage to the welding machine engine.

Crimper (Only For Seam Welds)

A crimping tool is only required on a top seam weld. It is used to crimp the sidelaps of the metal decking together, prior to performing the seam weld.
You may already have a crimping tool and not realize it. If your company has a button punch tool all you need to do is to remove the dimple (button) with an Allen wrench and this will convert your button punch tool into a metal deck crimping tool.
If you don't have a crimping tool, you can normally borrow or rent one from your metal decking supplier. They are also available for purchase.
How To Puddle Weld Metal Decking
Performing an arc spot weld is different than performing an arc seam weld. However, both types of welds require the same type of preparation. We will go over the different steps for preparation, then we will go over the steps to perform an arc spot weld and an arc seam weld.
How To Prepare for Welding Metal Deck
Once you have installed the metal decking, you will need to prepare for welding the metal decking. Below are the different steps you need to follow for preparation.
Deliver your welding machine to the jobsite, or if you are renting, have the equipment rental company deliver the machine to the jobsite for you.
Connect a ground lead from the closest steel column at ground level to the negative terminal (ground) on the welding machine.
Connect the positive welding lead in this order:

If your welding project is at ground level, pull your electrode end of the leed to your work area.
If your welding is at a floor above ground level, pull your lead electrode end up to the work floor with a rope.
Be sure the work floor has safety cable around the entire perimeter of the building and around all openings.

Connect one end of the welding lead to the positive terminal on the welding machine.
Connect the other end of the welding lead to the welding electrode.

Check your welding machine for fuel level, water level, and oil level. Add any if needed.
Start the welding machine.
Bring a box of weld rod with you to the work area.
Wear a welding hood, hard hat, protective clothing, and work boots.
Make sure your welding hood is down during all welding or your eyes will become injured.
If you are welding on galvanized steel decking it is important to wear a respirator or mask that is rated for galvanized zinc fumes or your lungs and other organs will be damaged.
Put the welding rod into the welding electrode.
Strike an arc and begin welding.
How To Make An Arc Spot or Metal Deck Puddle Weld
Burn through the metal decking and burn into the steel framing
Make a circular motion with the weld rod and make the molten metal flow outwards from the center.
Pull the weld rod out of the puddle when the puddle is about ¾ of an inch in diameter.
On some jobs chipping the slag, and painting the welds may be required. Be sure to check the metal decking job specifications to determine if chipping and painting of the plug welds would be required.
How To Make A Metal Deck Seam Weld
The standard length of a typical metal top seam weld is 1 ½ inches.
Crimp the metal decking sidelap about 2 inches long so that about ¼ inch extra area is crimped on each end
Take the electrode and make a 1 ½ inch long weld on the top of the crimp. The weld needs to go deep enough to engage the male leg to attach and solidify everything.
Welding Patterns For Metal Decking
Every type of metal deck has numerous welding patterns that the structural engineer can pick from. The pattern can be found in the structural design drawings. It is important to pay attention to the required weld pattern and weld the metal decking according to the design drawings.
What If I Have A Job That Doesn't Require Welding?
While welding is the most traditional method of fastening and attaching metal decking, it isn't the only method. If you do happen to work on metal decking projects you will most likely see other methods of attachment specified.
At Western Metal Deck we want to make sure you are aware of these different methods so that your metal deck installation goes smoothly. Purchasing the right type of metal decking and attaching it per the metal decking specifications is the key to your metal decking job running smooth and passing inspections.
For side seam attachment methods, some common methods of attachment are button punching, stitch screwing, and verco/vulcraft sidelap connection 2 (VSC2).
For fastening down the metal decking to the steel framing, some alternative methods include: screwing down the metal decking and mechanically fastening down the metal decking.
Click here to learn more about fastening down metal decking.