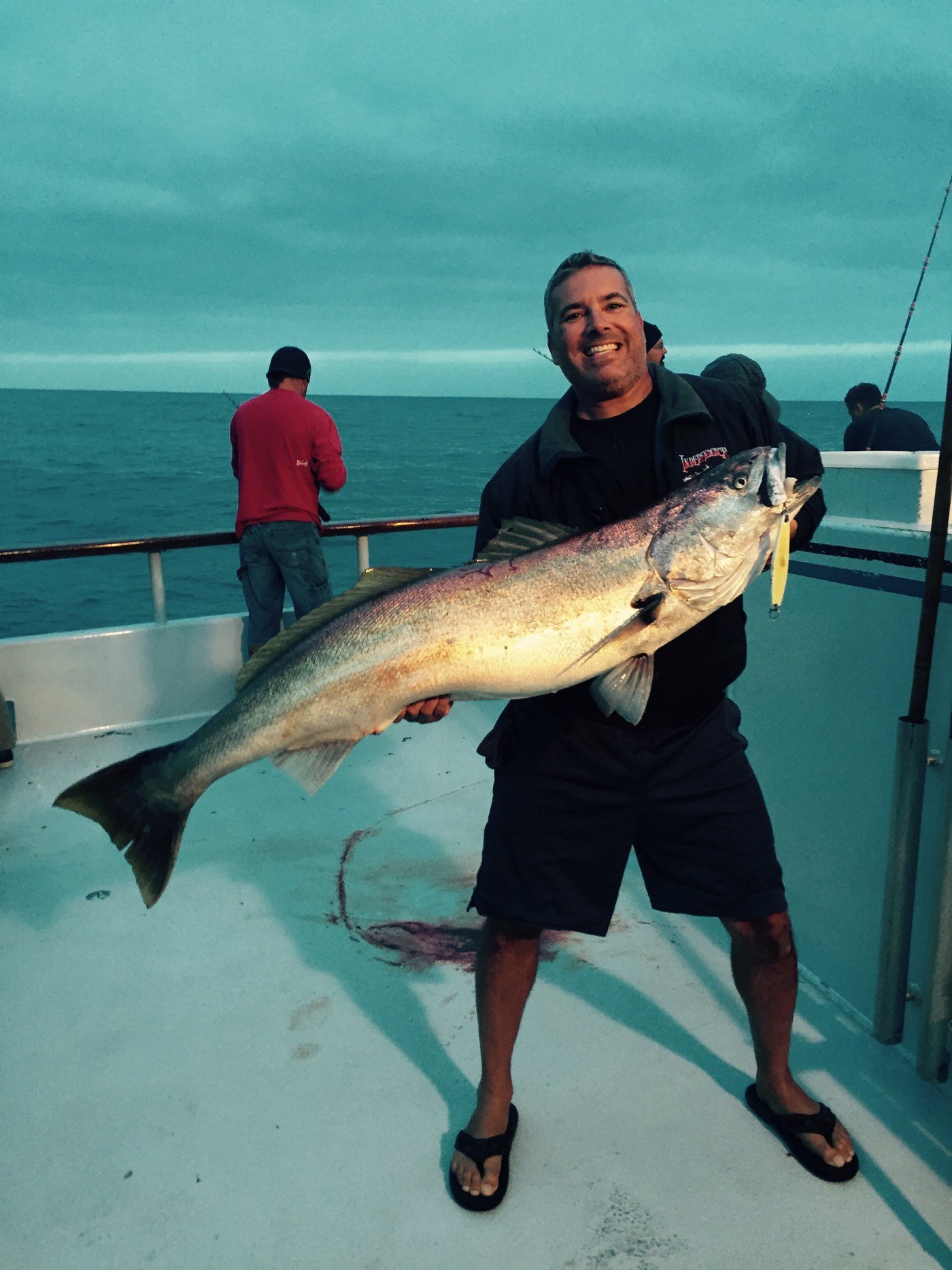 A Review of The Deck Demon Button Punch Tool for Metal Decking
If you install metal decking regularly then you already know that the most popular sidelap connection specified on projects is the button punch connection. You also know that the only way to accomplish a button punch connection is with a button punch tool.
A button punch tool is not a cheap purchase, which is why it's important to have a heavy-duty button punch tool. These tools will take a beating and need to be ironworker proof. A cheap tool will break quickly which could result in a delay in your job. Furthermore, using an inferior tool on 18 gauge or 16 gauge metal decking will be a much slower process. With the hourly rate of a union ironworker close to $100, a high-quality button punch will pay for itself after a few jobs.
At Western Metal Deck our sales team has 30+ years of experience installing and selling metal decking. We sell and loan button punches to our clients on a daily basis. In fact, we have five to ten button punch tools loaned out at any given time. Our loaner tools need to be long-lasting and capable of button punching all types and gauges of metal decking.
Our goal in this article is to explain:
Types of manual button punch tools
Features of Deck Demon punch
If you enjoy this article then we recommend that you read this article also:
Button Punch For Metal Decking. Step By Step Installation Guide
Types Of Manual Button Punch Tools
There are a few different button punch tools on the market. However, not all button punch tools are created equal. When it comes to purchasing a button punch tool to be used on metal deck, you need to make sure that it will work.
The button punch sidelap connection is used on both roof and floor deck panels. In gauges ranging from 22 to 16 gauge. The tool you purchase needs to be able to work on all the different metal deck types and gauges.
There are currently a couple of different manual button punch tools on the market. If you do a quick google search you will come across the Deck Demon button punch tool and the Roper Whitney tool. The Deck Demon tool is meant to be used on metal decking in gauges ranging from 24 - 16 gauge. The Roper Whitney tool is not meant for use on metal deck.
Deck Demon Button Punch Tool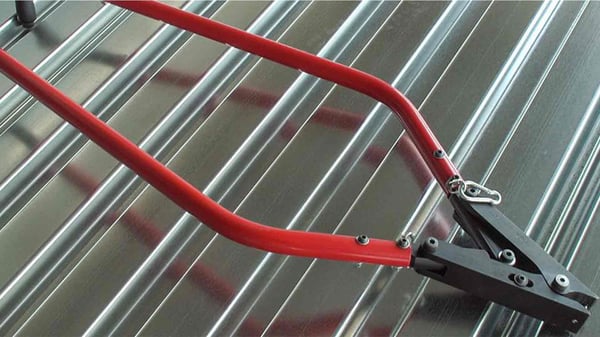 The Deck Demon button punch tool will cost you $1,395. The cost is slightly higher than the Roper Whitney, but the value you get is far greater. This button punch tool is specifically designed to attach the sidelaps of metal roof deck and floor deck. It can punch steel ranging from 24 to 16 gauge. The Roper Whitney tool is designed for light gauge metal and will not be suitable for heavy gauge metal decking.
Roper Whitney Button Punch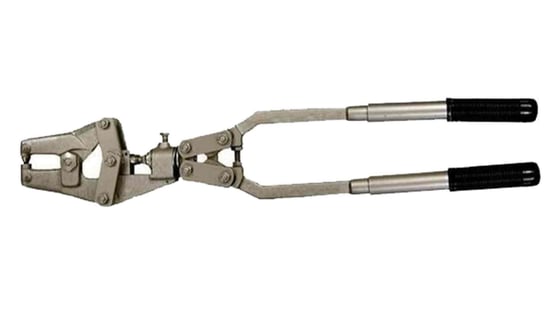 If you're looking for a more affordable option (under a thousand dollars), you'll see a button punch tool similar to the picture above. However, this type of tool is not designed for metal deck. The tool is only meant to be used on 20 gauge and lighter steel. It is only 26" tall, making it impossible for an ironworker to perform the button punch standing up. This type of tool is typically used on a standing seam panel. It's simply not designed for metal decking.
Deck Demon Button Punch Features
The handles and jaws of a button punch are the key to a well-designed tool. Just a quick eye test and you can see the difference in quality between the two tools. The Deck Demon is designed for a metal roof deck such as 1.5" deep B Deck or 3" deep N-24 or a floor deck such as B-Formlok, W2 Formlok, or W3 Formlok. The best way to demonstrate the quality of this tool is to watch a video that shows a steel decking job being button punched.
1. The large 1.75" wide jaws of the button punch are constructed of heat-treated steel.
Benefits of heat-treated steel versus normal steel include
More durable, tougher, and stronger
Greater flexibility
Increased wear resistance and overall lifetime of the part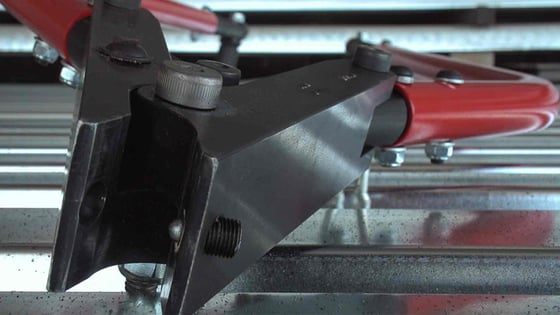 2. Ergonomically designed handles
Increases productivity
Decreases operator fatigue
Handles can be adjusted to the height of the operator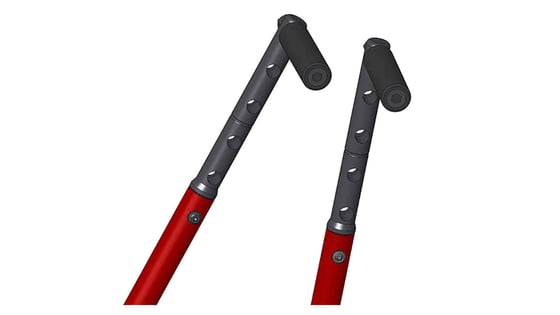 3. The Deck Demon is capable of button punching steel decking from 24 gauge to 16 gauge. The Roper Whitney tool is not designed for heavy gauge steel.

4. Works on all types of metal deck


5. The tool can be used for button punching or crimping metal decking.

Remove the button of the tool with an Allen wrench and it can be used to crimp the decking in preparation for a top seam weld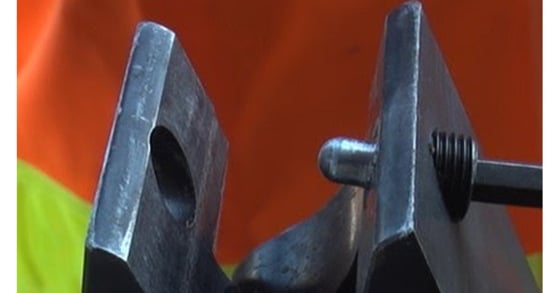 6. Dies are stored within the jaws of the tool and are designed for the thickness of the steel that will be button punched. The tool comes with the following dies:

One gold 20 to 24 gauge die
Two silver 16 to 18 gauge dies
Replacement dies can be purchased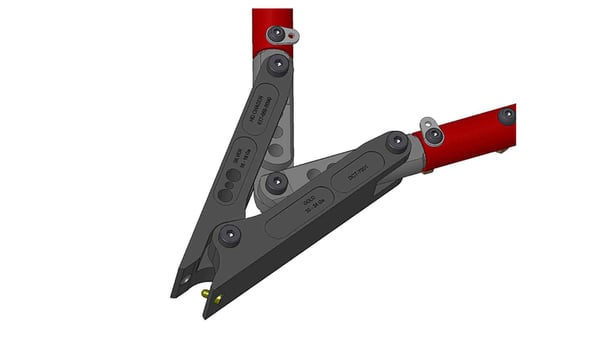 Increase Productivity And Save Money
A button punch is a simple tool to operate. An inexperienced ironworker should be able to get 2,500 to 3,500 button punches done in an eight hour day. If you are button punching 16 or 18 gauge steel it can be tiring. Using a tool that is designed for heavy gauge steel and has adjustable handles will increase productivity.
Using a button punch tool that is not designed for a heavy gauge steel will take more time, effort, and energy to attach the metal decking side-lap. It will take longer to open and close the handles. You'll also increase the risk of fatigue and injury if the handles are not adjusted to the height of the operator.. As the operator of the tool begins to exhaust themselves their level of production will decrease. In short, using the incorrect tool will cost you time, money and increase your chance of injury.
Labor rates are expensive with the total bid rate of a union ironworker approaching $100 per hour. If you are able to button punch 10% to 15% more material during the course of an eight hour day it could yield a savings of $100 per man day. The tool will pay for itself over a short period of time compared to a cheap tool that is not designed for metal decking. Not only do you save money, but it's a sturdy tool that will be dependable and long-lasting.
Interested in a Deck Demon Button Punch Tool?
If you are looking to purchase a button punch tool specifically designed for heavy gauge metal decking then you will be pleased with the Deck Demon button punch.
At Metaldeck.com we have sold hundreds of the Deck Demon button punches and none of our customer's have ever asked for a refund or had a defective tool. The Deck Demon tool is a high quality and well engineered button punch.
Contact us to purchase a button punch or to get a free metal decking quote. To learn more about metal decking visit our blog.
About Paul Rubio
Paul Rubio is the Vice President and one of the owners of Western States Metal Roofing. He has been in the metal roofing industry for 25 years. WSMR is a manufacturer of metal roofing, wall panels, and metal siding. We have colors and finishes that nobody else has with nearly 100 different colors in stock. Our selection of color options and finishes is likely the largest in the industry.