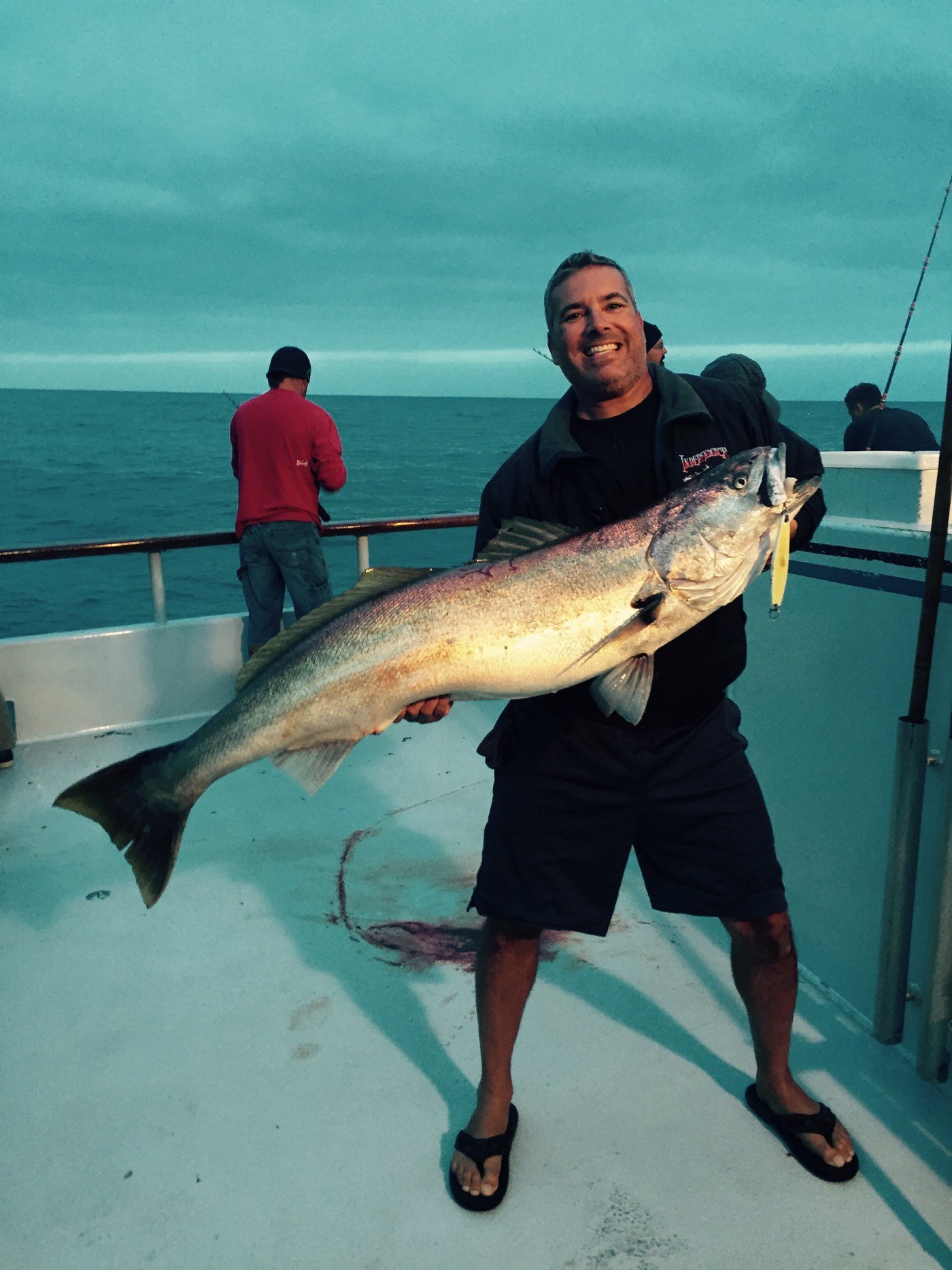 What Is HSN3-32? [Definition, Types, & Uses]
Do you have a set of plans with HSN3-32 metal roof decking specified and you need to learn more about it? You've likely installed lots of metal decking projects but have never heard of this type of metal deck. That's because it's a new product that's intended as an alternative to N Deck.
At Western Metal Deck we've been answering our customer's metal decking questions for thirty plus years. Sure, we stock and sell HSN3-32. But in order for our customers to get the right material for their jobs, we need to do our part to educate them on new products that are showing up on a set of plans.
In this article we will cover:
What Is HSN3-32?
HSN3-32 vs N-24
Uses of HSN3-32
Types Of HSN3-32
What Is HSN3-32 Metal Roof Deck?
HSN3-32 is a corrugated metal that's used as a structural roof deck. It's a long span metal deck that's supported by steel beams or joists. HSN3-32 is designed to support the insulating membrane of a roof and it's used on canopies. If the span between supports is greater than ten feet, HSN3-32 is a better fit for your job vs. B Deck.
HSN3-32 Vs N-24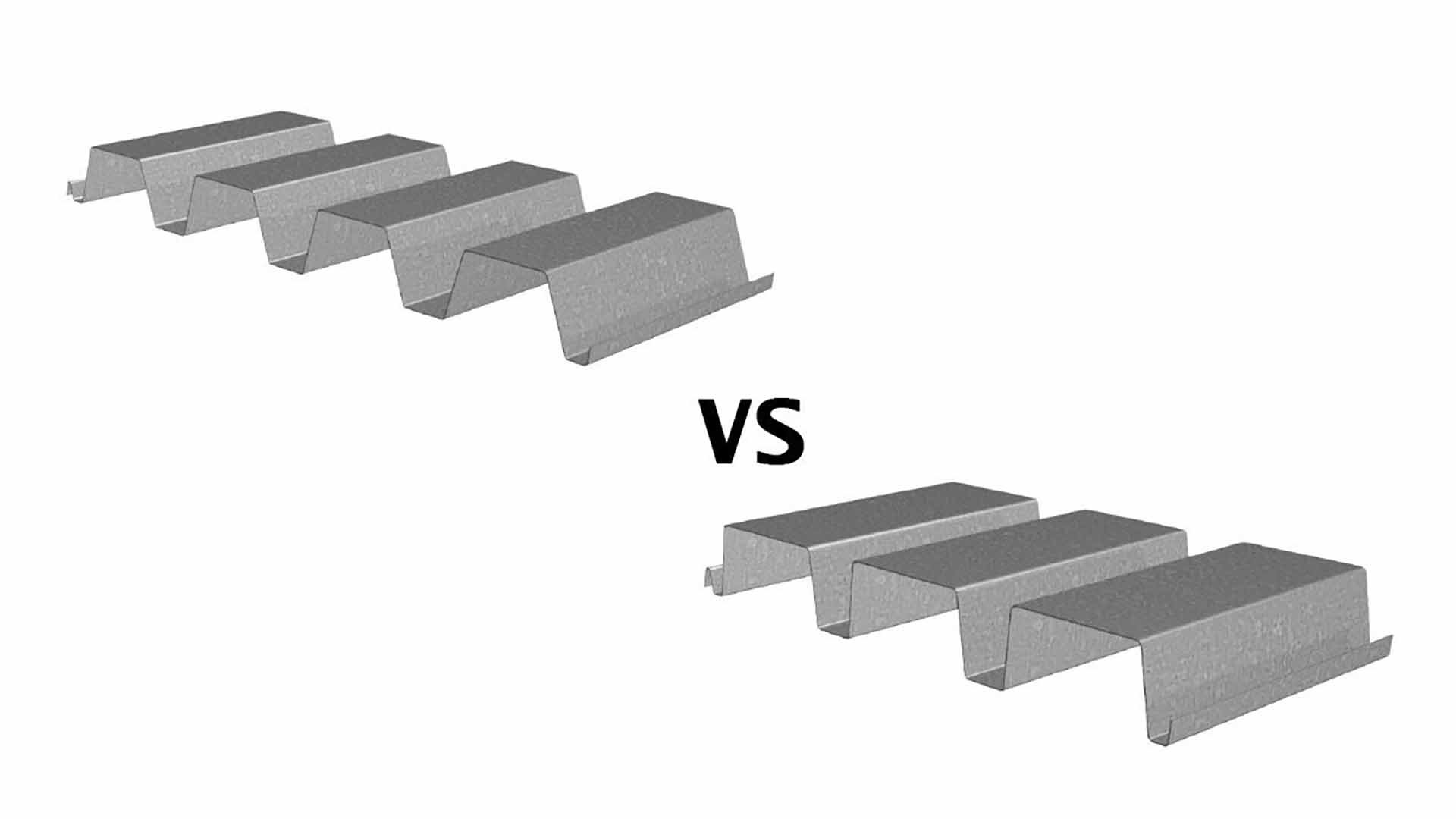 HSN3-32 is an improved version of a three-inch long span roof deck. The original N-24 has corrugations that are straight up and down, which is an inefficient use of steel. Both types of material are very similar in cost, gauge options, spanning capability, and shear values. Both panels are also appropriate for rigid insulation board assemblies.
There are some key differences, however.
Advantages Of HSN3-32
HSN3-32 is a 32-inch wide panel vs N-24 which is 24" wide. A wider panel means there are fewer sheets to install which leads to a faster installation.
Fewer connections to the structure and less sidelap connections which means it takes less time to install.
HSN3-32 is easier to install. As an ironworker that has installed both types of material, I can state this as truth. The straight angles of the N-24 make it very difficult to break the sheets apart from the bundle. HSN3-32 has a more angled profile so the sheets require less effort to separate from a bundle. This results in a quicker installation.
Disadvantage Of HSN3-32
The panels aren't as readily available as a standard N Deck. It's only made on the West Coast and because it's relatively new it will be more difficult to locate.
HSN3 is made in Northern California so the freight to ship across the country can be expensive.
Uses Of HSN3 Metal Roof Deck
Verco HSN3-32 metal roof decking has a high strength-to-weight ratio. This makes it the perfect platform for installing roofing materials, insulation, and the waterproof membrane of a roof. Engineers specify this product on a building because it's both inexpensive and easy to install.
HSN3-32 is best used in the following applications:
When you have a long span (between 10 and 16 feet).
You need a platform for the roof system of a structure
Mezzanines, which are intermediate floors in a building and covered with plywood.
Steel canopies, which are an overhead structure that provides shade and shelter.
Trash gate enclosures and roofs
Types Of HSN3-32
HSN3-32 is available in three main types of roof deck: HSN3-32, HSN3-32 AC, and HSN3-32 AD. There are also some alternate options within each type that we will discuss.
HSN3-32, PLN3-32, HSN3-32-SS, HSN3-NS
There are four variations of this product. Each different variation is characterized by its sidelap attachment. The standard button punch interlocking sidelap is the most popular. It's available in a button punch sidelap (HSN3) or it can be purchased as a Punchlok II® system (PLN3). Both types are readily available in a galvanized finish.


HSN3-32-SS and HSN3-NS are rarely specified by an engineer. This type of sidelap connection is normally installed East of the Rockies. HSN3-32 is made on the West Coast only. Therefore, they aren't readily available unless you have a fairly large quantity and a lead time of at least a few weeks.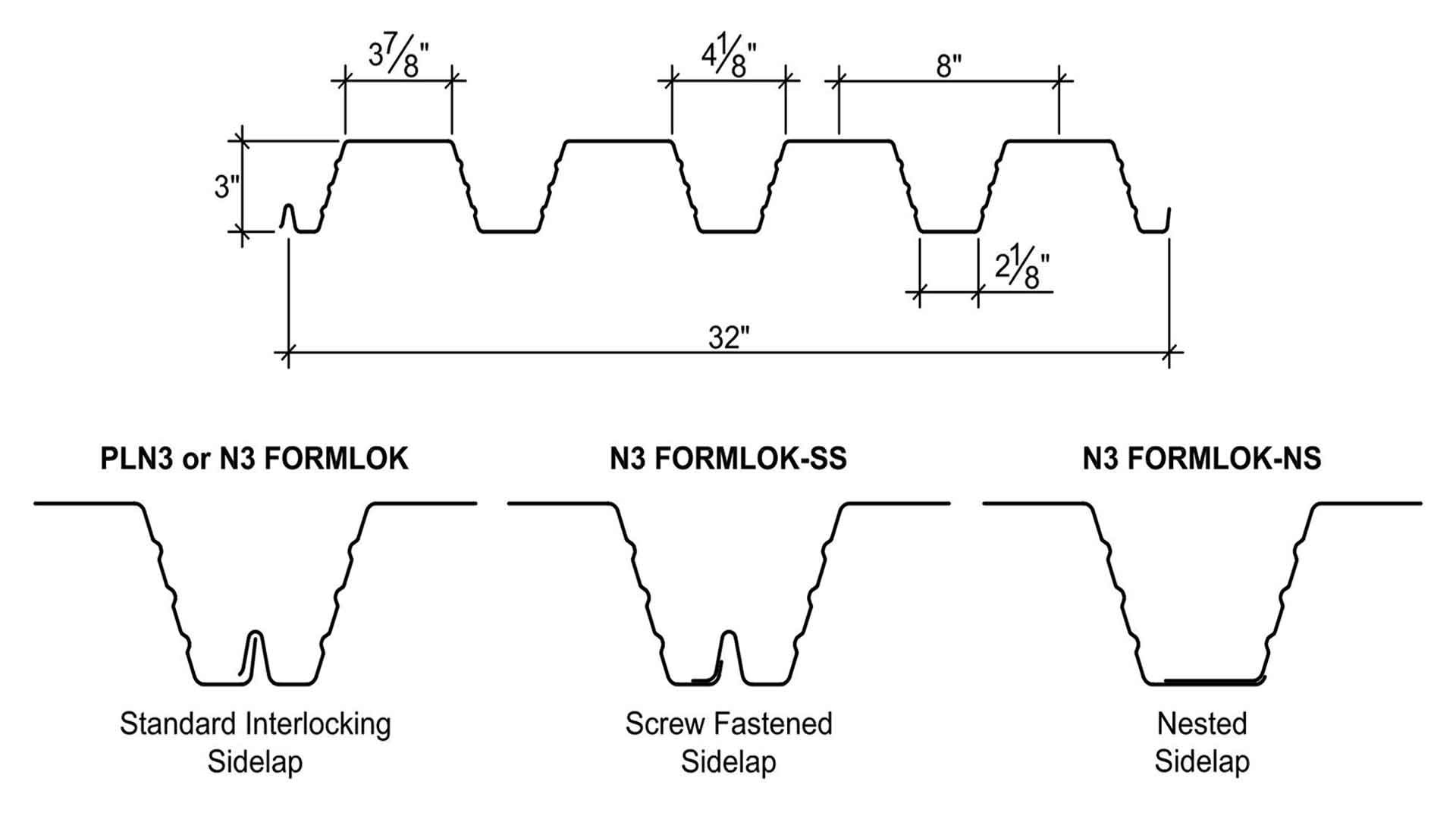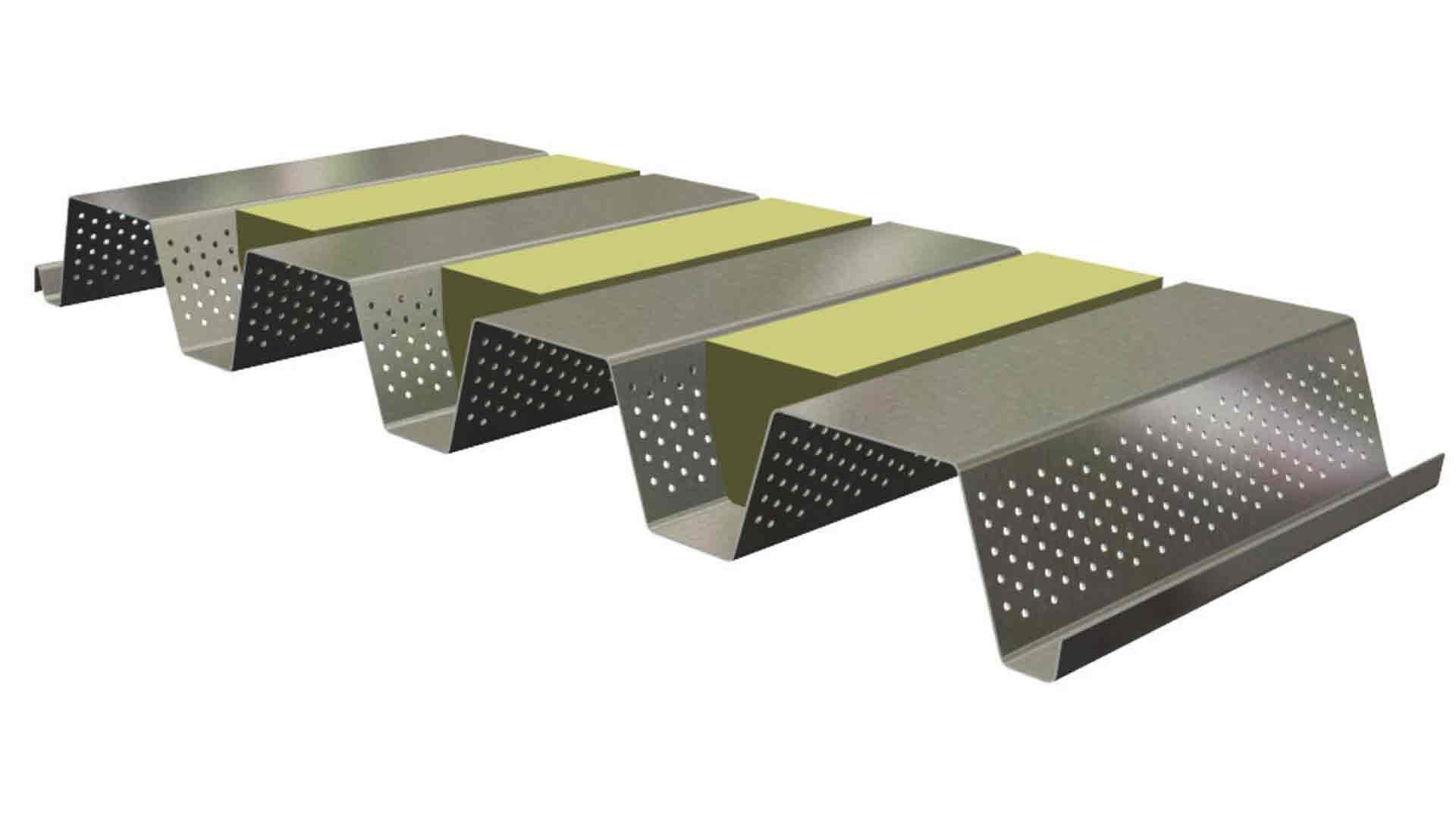 HSN3-32 AC is an acoustical roof deck. There are perforations in the flutes of the roof deck and you fill the top side of the deck with sound-absorbing material. The purpose of this type of metal deck is to absorb the sound and keep the inside of a building quieter. Common applications would include gymnasiums, theaters, museums, and auditoriums.
This can also be manufactured in an acoustical deck with a cellular underside. A cellular metal deck means that there is a flat plate of steel welded to the underside of the metal deck.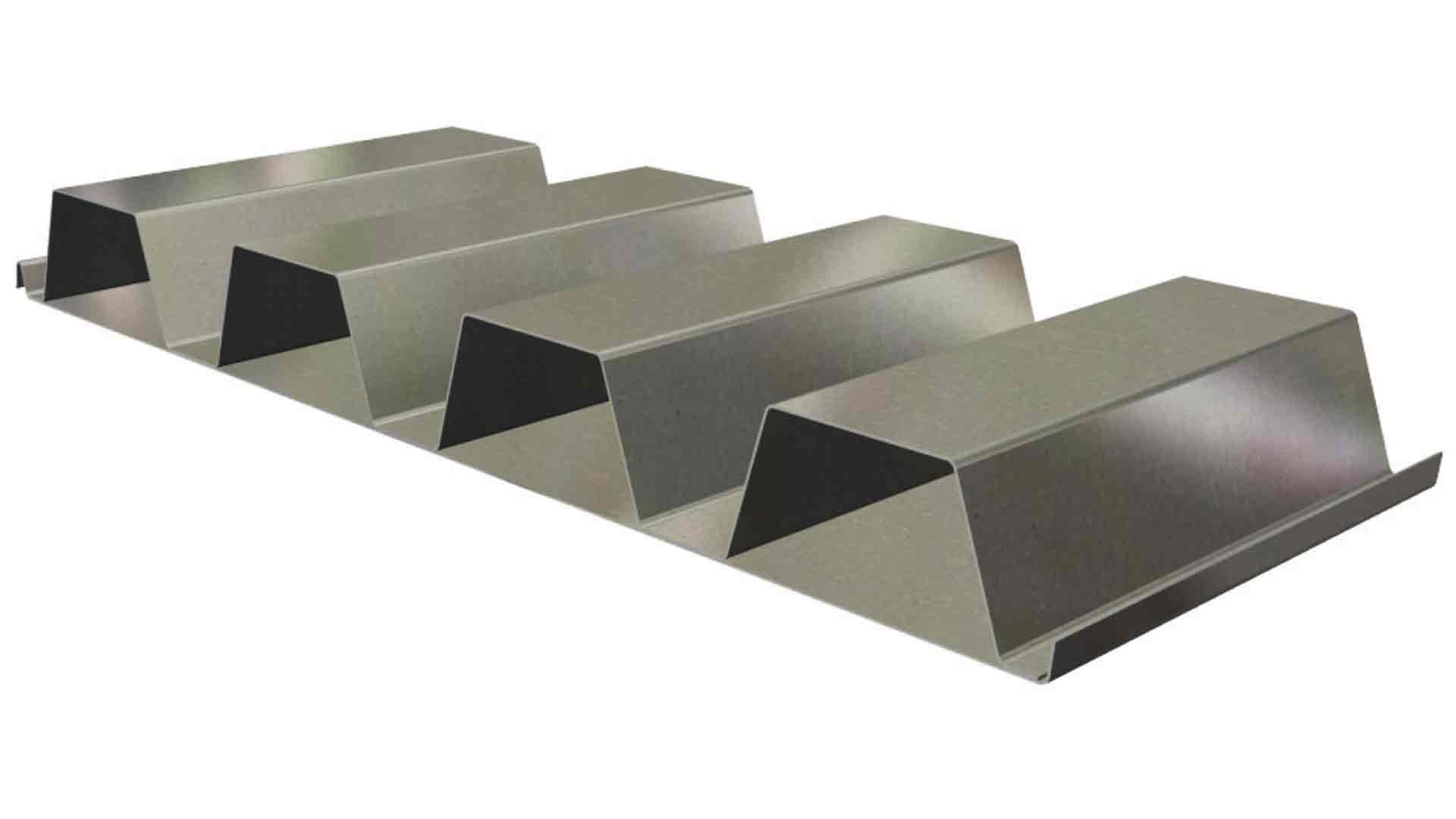 HSN3-32 CD is a cellular deck that has a flat piece of steel welded to the underside of the roof deck. The underside acts as a ceiling and provides a nicer looking appearance.
Do You Need HSN3-32?
Do you have a job that has specified HSN3-32? Learn more about the material specifications on our HSN3-32 product page. Western Metal Deck has the largest inventory of metal decking in stock on the West Coast. We can ship your material anywhere within the USA and we offer same day service.
To continue learning about HSN3-32 and everything metal deck related, check out our Learning Center. If you have a question about metal decking, we will have the answer.
If you have a metal decking job that you need to bid on, give us a call or fill out our quick and easy online quote form.
About Paul Rubio
Paul Rubio is the Vice President and one of the owners of Western States Metal Roofing. He has been in the metal roofing industry for 25 years. WSMR is a manufacturer of metal roofing, wall panels, and metal siding. We have colors and finishes that nobody else has with nearly 100 different colors in stock. Our selection of color options and finishes is likely the largest in the industry.