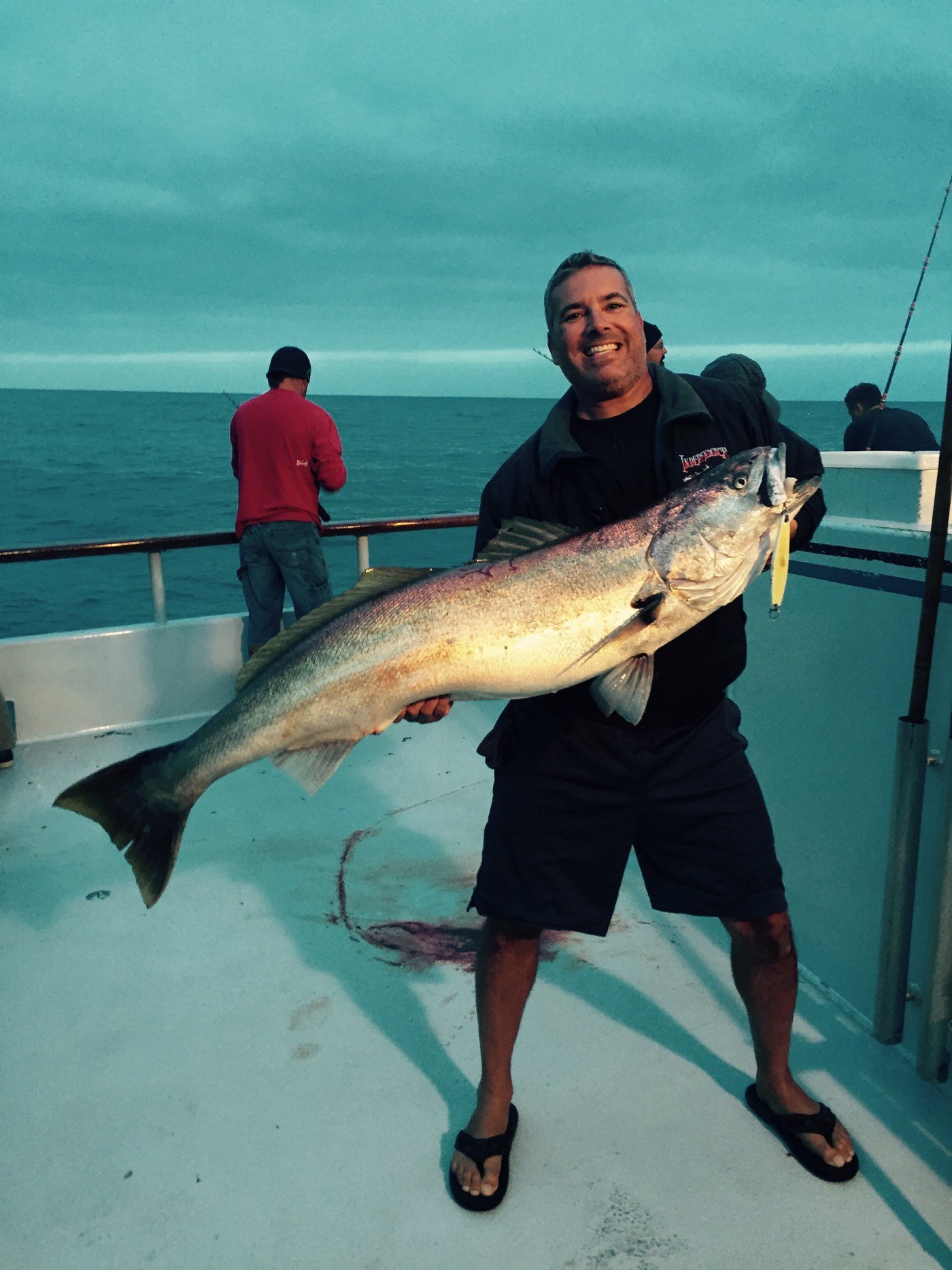 How To Cut Metal Decking A Guide To Cutting Roof And Floor Deck
How to | Metal Deck | Cutting
So you're a contractor and you're doing a small metal decking job. You have never installed metal decking and you have no idea how to cut metal decking. Don't worry we have you covered. Our goal is to teach you the basics and walk you through the important safety precautions that you may have otherwise overlooked. We even made a video that shows you a step by step guide to cutting metal decking.
Our staff at Western Metal Deck consists of ironworkers who have worked in the field and cut metal decking. In addition, we sell and cut metal decking jobs to size for our customers on a daily basis. Time is money on a jobsite and we don't want you wasting it by incorrectly cutting metal deck.
Our goal in this article is to teach you the best method for cutting metal deck so that your next steel decking installation goes smoothly.
Our goal in this article is to explain:
If you enjoy this article then we recommend that you read this article also: The Most Common Metal Deck Sidelap Types & Connections
How to Cut Metal Decking Properly
Cutting metal decking is simple as long as you know the potential pitfalls to avoid before you start cutting. Whether you are cutting metal roof deck or floor deck, this section will lay it out step by step including a video. By the time you read the blog and watch the video you will be a pro.
I cannot stress enough the importance of reading the final section on safety. There are some common rookie mistakes that could cost you dearly.
Cutting Metal Decking To The Proper Length
Most of your metal deck cuts will be perpendicular. You will be cutting metal deck from it's existing length to a shorter length. Here is a step by step guide to doing this correctly.
Come prepared with a small gas container and saw oil. You will need it.
Lay out the sheets in an area where it's safe to cut. Pay close attention to the direction where the sparks will go while cutting. You do not want to cut and have the sparks hit somebody or create a fire.
If you are cutting more than one sheet at a time you need to make sure that one of the bundle ends is square. Put the tape on the square side of the bundle for your measurement. If the sheets are not square at one end then all of the sheets will be cut to different lengths.
Put a tape measure on the far left end of the sheet and mark the correct length with a medium point sharpie. Repeat the process on the far right side of the decking.
Keep in mind that the saw blade is typically ⅛" thick and there is a small wobble to the blade at high RPM's. Therefore you will lose 3/16" when you cut the metal decking. You will need to account for the 3/16" loss of material. We suggest that you cut to the outside of the measurement so that your cut is not short by 3/16".


If you are making more than one cut then you need to add 3/16" to each measurement. For example, if you had a 20'-6" sheet and wanted to cut it to 4 pieces at 5'-0" then you would have to lay out you measurements as follows: 5'-0", 10'-0 3/16", 15'-0 ⅜", 20'-0 9/16".

The 3/16" loss of material will start to add up after four cuts. If you do not plan in advance your sheets will be cut to the incorrect sheet length.

Use something that has a straight edge and is a minimum of 36" long to draw a line between the two points.
Support both sides of the cut at both ends of the panel. You will need two pieces of dunnage per cut. If you don't support both ends, the saw blade will bind and shatter. We typically use a 4 inch X 4 inch piece of wood dunnage. This size wood works well because it's:
-Longer than 36" and it will support the entire sheet of decking
-Tall enough to lessen the chance of cutting what is beneath the decking
-Readily available and quite often can be found lying around the jobsite
-Inexpensive and can be reused
Spread your legs apart. You want the sparks to go between your legs and not hitting your work boots, boot laces, and jeans. Metal sparks will destroy your work clothing and it can be painful if they get through your jeans. Your boot laces are the first things to go. If you have a lot of cutting I would recommend protecting the boot laces and possibly the boots. You could actually catch your clothing on fire after repeated exposure to the metal sparks.
The saw blade needs to be straight and held at a ninety degree angle as you cut the metal decking. If the saw is not straight the cut will be bevelled. This will cause the decking to be cut at the incorrect sheet length.
Cut the panel along the line that you have created. Always cut with the saw going in a forward motion. Cutting in a backwards motion is likely to result in the saw blade binding which will cause the blade to shatter.


Cutting Steel Decking To Width
Metal decking is typically 36" wide and when you come to the end of an area the last sheet of metal decking usually is wider than the area that needs to be covered. You will need to cut the decking lengthwise to fit. Metal decking has high points and low points as shown below.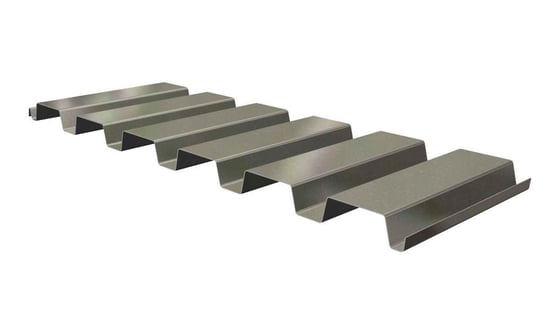 If you are cutting the high of the decking it will be simple as you have enough clearance that you will not cut the structure beneath the metal decking. In this application a cut-off saw or electric shears will work great.
When the metal decking needs to be cut to width at the low it's more challenging. Flip the deck upside down so that the low turns into the high. Then cut the material with a cut-off saw or electric shears.
Safety Precautions When Cutting Metal Deck
Cutting metal decking is dangerous. If you are not careful you could easily lose an eye or a hand. Secondly, there are lots of flammable metal sparks that could catch a building on fire or injure someone. Here is a list of precautions to take when you are cutting steel decking.
You must wear both safety glasses and a face shield

.

If you only wear one of the two it's a certainty that metal will eventually get into your eye.
Wear gloves when handling metal decking. The edges are sharp and when it gets cut to size the edges go from dangerous to treacherous as they have small metal burrs on the ends of the decking. You will get cut if you do not wear safety gloves.
Ear protection should be worn as cutting metal decking is loud and repeated exposure will damage your hearing.
Your saw should have a blade guard and that blade guard should not be removed. If you cut enough metal decking eventually you will have blades that explode. The saw guard will help to protect against injury.
Wear a respiratory mask to prevent breathing in debris and dust.
Cutting metal decking produces metal sparks that are flammable. Have a fire extinguisher on-site. In addition, cut in a manner that you direct the sparks away from people and flammable items.


Avoid Job Delays And Get Your Metal Deck Today
Cutting metal decking can be difficult and dangerous. However, if you watched the video and read this blog then you will know ahead of time the correct and safe way to cut metal decking.
If you have not already purchased your metal decking let us give you a free quote. We have a huge selection of roof and floor deck, gauges, and sheet lengths.
Metal decking can be picked up or shipped within the same day or next day.
If you would like to learn more about metal decking view our blog or YouTube channel.
About Paul Rubio
Paul Rubio is the Vice President and one of the owners of Western States Metal Roofing. He has been in the metal roofing industry for 25 years. WSMR is a manufacturer of metal roofing, wall panels, and metal siding. We have colors and finishes that nobody else has with nearly 100 different colors in stock. Our selection of color options and finishes is likely the largest in the industry.