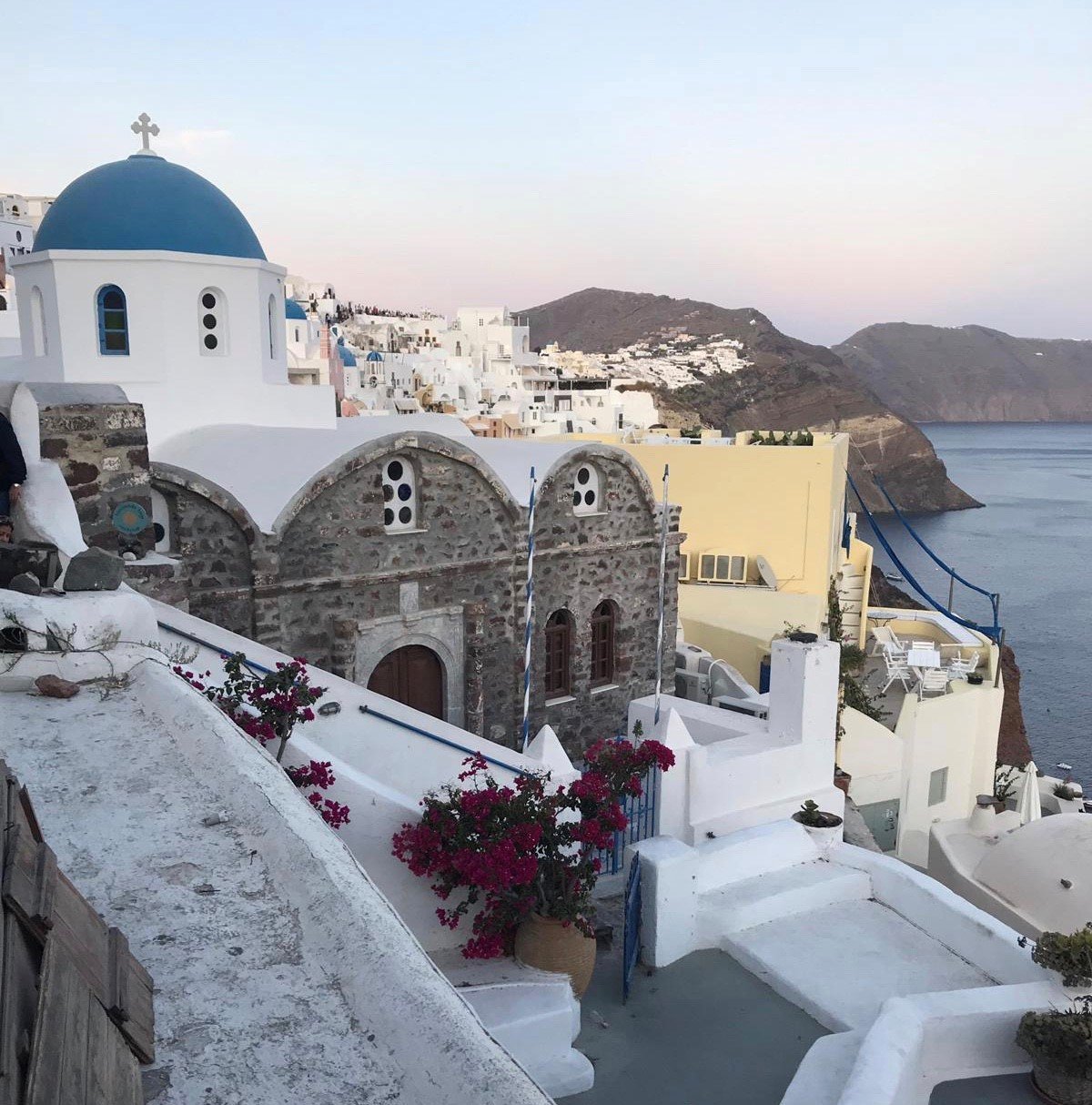 Metal Decking Suppliers + Other Options To Buy Metal Deck
Metal deck isn't your everyday building product. You won't find it at your local Home Depot or Lowes. So where can you purchase metal decking from? And who can you purchase from?
Well, it may surprise you to learn that you actually have a few options. Metal decking can be purchased from a few different sources: direct from a steel mill, from a stocking supplier, or from a reseller.
So how do you decide who you buy from or who can you buy from?
The goal of this article is to help answer just that. We will lay out the advantages and disadvantages of each source and teach you what you need to know when trying to purchase through these channels.
At Western Metal Deck we are a stocking supplier of Verco metal deck. We have been stocking and supplying metal decking for over 30 years. Our customers consist of companies that purchase exclusively through us as well as others who purchase both from us and from others. One of the main reasons we attract both sets of customers is the amount of material that we keep stocked in our yard.
In order to help you decide which option is best, we will go over the following:
Who Can You Purchase From?
Common Factors to take into Consideration
Who Should You Purchase From?
Who Can You Purchase Metal Deck From?
There are three types of vendors for metal deck. There is the steel mill, stocking supplier, and reseller.
Steel Mill
The metal deck mill is the company who actually makes the metal deck. There are a few different metal deck mills throughout the United States.
They typically will only sell to companies who have an account with them.
In order to get set up as a new customer, your company will have to go through the process of setting up an account and a line of credit with them. They will only open up a line of credit if your company has good credit. They will not take any other forms of payment; you must have a line of credit in order to buy metal deck.
Stocking Supplier
A stocking supplier is a company who stocks and supplies metal deck from one or more mills. They normally stock different types, gauges, and sizes, as well as common metal deck accessories.
This type of company will sell openly to the public. Whether you are a first-time buyer paying with a credit card or an existing customer with an open account, you should have no issue purchasing metal deck from a stocking supplier.
Reseller
A reseller is a company who doesn't actually stock any metal deck. They normally stock some other product or they fabricate or install. They normally have an existing customer who calls them looking for a metal deck product. The reseller calls around to different stocking suppliers to get a price and lead time. The reseller then puts a markup on the metal deck and quotes their customer.
Common Factors to Take Into Consideration
So now that you know who the different metal deck vendors are, you probably want to know who to buy from. While that answer varies, we will discuss the most common factors that determine who you should purchase from.
Cost
Whether you are bidding a job or trying to stick to a certain budget, the cost of the metal deck is one of your top determinants of who to purchase from. While you may think that buying from the mill is always cheapest, this just isn't always the case. In some instances buying direct from the mill can end up costing you more.
Steel Mill
Buying direct from the mill is often the cheapest option, but not always. The only markup is the one the mill places. However, one important factor in the cost is the size of the job. Mills are used to dealing in truckload quantities. They are supplying metal deck on multi-story buildings or commercial spaces that are 100,000 to 1,000,000 + square feet.
A job size of a few hundred to a five thousand square feet is a small job that they don't really like to deal with. There are two ways they try and avoid these size jobs. They will either try and refer these jobs to one of their stocking suppliers. The other way is they put a huge price premium on small jobs.
Stocking Supplier
A stocking supplier buys and stocks metal deck by the truckload. They normally quote in the same manner as the mill, which is a sliding scale based on the square foot quantity needed. However, since they aren't the mill the job size is viewed differently.
A small job is typically anything under 500 square feet and a large job would be anything over 5,000 square feet. The markup they place on a medium-sized to a large-sized job can be much lower than the markup the manufacturer may place.
Reseller
A reseller will always be your most expensive option. They have to source the metal deck since they don't actually stock it. However, they don't do this service for free. Once they find the metal deck they place a markup on it and then provide you with your quote.
Lead Time & Availability
One factor which can be just as important or in some cases more important than the cost is lead time. How quickly you can get the metal deck to your jobsite can be the determinant in who you purchase from.
Steel Mill
Metal deck mills operate on a rolling schedule. This simply means they only roll form certain profiles each week. They have strict cutoffs for when you need to submit a cut list for your order to get your material produced in a certain week. If you miss the cutoff you will have to wait an extra week for your order to get produced, or quite possibly two extra weeks in the instance that your profile isn't being roll-formed until the following run. When ordering through the manufacturer, you want to make sure you plan ahead and submit your cutlist ahead of schedule.
Stocking Supplier
If you are on a tight schedule and need to get metal deck to your jobsite quickly, then a stocking supplier is going to be your best bet. They normally stock most of the profiles in different gauges and lengths. They can supply standard metal deck the same day or next day if you need it cut to length or delivered. However, a stocking supplier won't carry specialized types of decks, these will need to be custom ordered from the manufacturer and will have a few weeks lead time to them.
Reseller
A reseller doesn't stock metal deck, so the lead time truly depends on how resourceful the purchasing agent is. They will normally call or email different suppliers to see if the product is in stock. From there they need to factor in some time to pick up the metal deck and get it to their yard or delivered to you.
Freight
So now that you know how much the metal deck costs and how long it will take to get, one other factor you need to take into consideration is the freight. Metal deck is heavy and often lengthy, so a standard pick up truck won't normally be sufficient to pick up your order. So how do you get the metal deck to your shop or the jobsite? Well depending on who you purchase from, the answer can vary.
Steel Mill
The freight can be relatively high depending on where your jobsite is in relation to where the mill is located. Normally the mill will provide a quote with the freight lumped in. They typically base the freight on a full truckload quantity. A typical big rig can haul anywhere from 40,000 pounds to 48,000 pounds. So even if your order is 5,000 pounds they will charge the freight based on a full truckload. This is because the mill doesn't want to spend time trying to find a smaller truck or take the time to build a route truck.
Stocking Supplier
You will find that stocking suppliers are located throughout the US. They will offer the option for the customer to come pick up in their yard or another option to add delivery to the order.
They are accustomed to smaller orders and will typically be able to find a trucking company to take it as a partial shipment, meaning you wouldn't be paying the price of a full truck to deliver a small order. In some cases, they will also have route trucks that deliver to a certain region on a set day each week. If it goes on a route truck they will usually have a reasonable set price.
Reseller
Normally a reseller won't offer the option for pick up. This is because they are either purchasing directly from the mill or through a stocking supplier. In either case, since they are not the ones directly supplying the metal deck they normally don't want their customer finding out who they are getting the material through. They usually will add the freight into the cost of the metal deck or as a separate line item.
Who Should You Purchase From?
So how do you decide who to purchase metal deck from? That answer really just depends on your circumstances. Of course, we would love to say that we the stocking supplier are your best option each and every time, but if we are being honest that isn't always the case.
Two major factors that should help you determine who to buy from are cost and lead time.
Cost is really going to depend on job size. If you have a job needing a few hundred to a few thousand square feet, you will generally find that a stocking supplier is your best bet. They will be able to offer competitive pricing and quick availability. If you have a job with a 100,000 +/- square feet, then your best pricing is going to come from the mill.
Lead time is based on your job's schedule. If you have a tight schedule or are finishing up a job then waiting 3 + weeks to get material on site is not always possible. In this case buying from a stocking supplier is going to be your best choice. They stock metal deck in many different types, gauges, and lengths. They will be able to get you material quickly, helping keep your job on schedule. Of course, if you plan ahead and have time then either choice of the mill or supplier will work.
At Western Metal Deck we have been stocking and supplying metal deck for over 30 years. We keep an extensive inventory of metal deck on hand at all times. We keep multiple profiles in different gauges in stock and stock these items every few feet to eliminate as much waste as possible. On top of stocking metal deck, we carry metal deck accessories such as edge form, cell closure, and crimping tools. On top of that, we also offer services such as shop drawings, cutting your deck to length, and bundling it per your bunding list. We are a one-stop-shop shop for your metal decking needs.